Image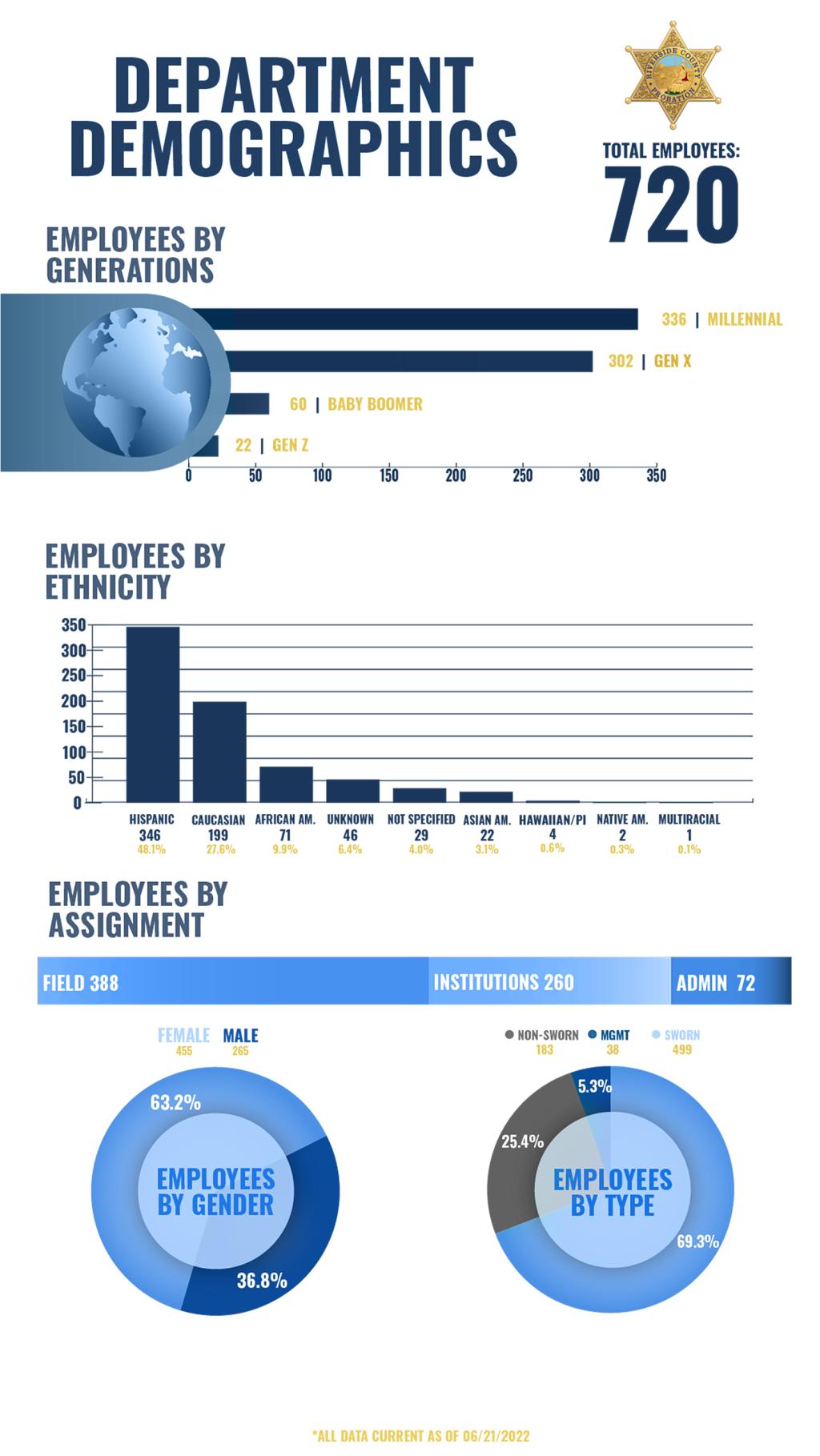 Employee DEI Survey
During the Spring of 2022, a survey was distributed departmentwide asking RCP staff to provide their personal feedback on their understanding of Diversity, Equity, and Inclusion and departmentwide DEI efforts. 24% of department staff responded to the survey (responses below).
Image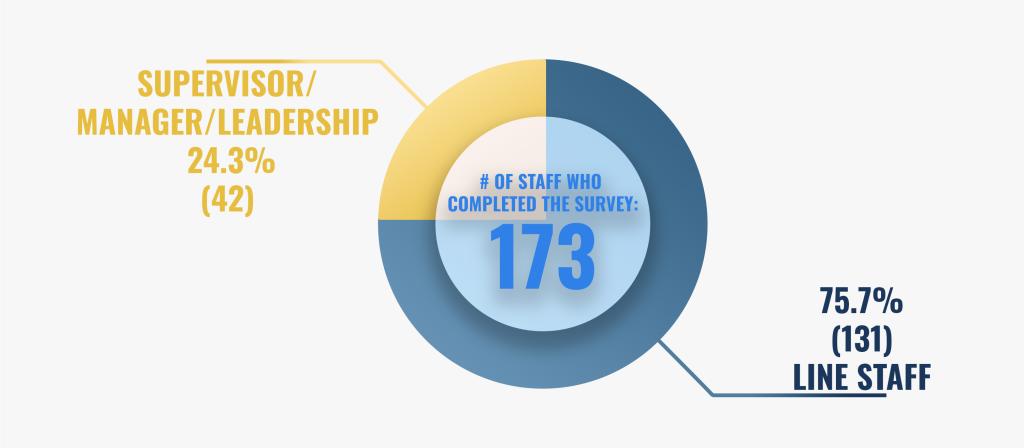 We Are RCP
As part of RCP's effort to respond to BOS Resolution 2020-179, the J-SCI team sent out a departmentwide email in March 2022 asking for volunteers who would like to participate in efforts to address diversity, equity, and inclusion.  A short video campaign was produced to illustrate to the community just who we are as a department and the various roles we fill in our day-to-day lives.
Initially, 39 (5%) individuals came forward to participate in the video campaign, We Are RCP!  An additional 41 individuals volunteered on the day of filming making it a total of 80 (11%) individuals who participated in the We Are RCP video. All individuals were then given a short survey to categorize themselves with other ways in which they identify.
Other Ways in Which We Identify
Image